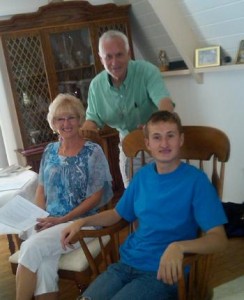 Please fill out the Contact Form below and the Recording Information links will follow. Thank you.
JOURNEY WITH THE NEW CHILDREN TELECONFERENCES
To listen to any of the speakers below at any time for free, please go to the bottom of our page, sign up and you will be directed to a page where you will find their recordings.  We hope you will enjoy all of the information that they shared with us during our teleconferences. Thank you.
Crystal children, Star children, Rainbow children, Indigo children, Children of the Light.  Whatever name you give them, they are here to help us on our evolutionary journey. In other words, to wake us up.  These children have chosen us to be in their lives for a very special reason and it is our responsibility to have a greater understanding of their reasons for coming here at this time.  In this way, we will best serve them in attaining their purpose.  Although these children are very wise and enlightened, they need our guidance in helping them live in a World that is not so comfortable for many of them.
 Please join us as we explore our children and ourselves in order to help them with their purpose of creating an environment in which we may all live peacefully.
You Will Learn:
* Who are the New Children and why have they come
* To honestly look within ourselves and become more authentic and live from our hearts
* Necessary parenting skills that will take these children to their highest potential
* The importance of nurturing the spirit of our children
* Everyday tips and techniques for helping multidimensional/intuitive children understand and work with their skills.
* The evolutionary changes that are occurring and how these children are ushering us into this new paradigm
* The medical misunderstandings of these children and the rise in diagnoses such as ADD/ADHD, Autism, Aspergers Syndrome, Dyslexia, and more.
* The importance of spiritual growth in education.
* Why the children want a new educational paradigm and how they are creating this change naturally.
We have gathered many distinguished speakers who will help us navigate our way through this exciting and sometimes challenging journey with our children. Our speakers will teach many helpful ways to assist our children in fulfilling their purpose and help us to look honestly within ourselves to heal those parts that we may not have resolved and given us practical techniques to assist us in our own awakening process.  We invite everyone to listen as a family in this process because this is our Journey with the New Children.
We would like to introduce our renowned guest speakers who will share their enlightening insights with us on our Teleconference.
Meg Blackburn Losey, Ph.D. is the author of "Parenting the Children of  Now", "Conversations with the Children of Now", the International Bestseller "The Children of Now, Crystalline Children, Indigo Children, Star Kids, Angels on Earth and The Phenomenon of Transitional Children", "Pyramids of Light, Awakening to Multi-dimensional Reality" and her newly released book "The Secret History of Consciousness, Ancient Keys to our Survival".  She is also a contributor to "The Mystery of 2012 Anthology".  She is a regular columnist for Kinetics Magazine and contributor numerous for other publications.  Dr. Meg is a national and international Keynote Speaker and also lectures worldwide.  She facilities group Journeys to Sacred Sites including Scotland, England, Ireland, Peru, Egypt, and Mexico.  She has recently served as a consultant to Good Morning America and 20/20.
~~~~~~~~~~~~~~~
Michael Tamura is a celebrated spiritual teacher, clairvoyant, healer, visionary & award-winning Author of "You Are The Answer."  Michael J Tamura awakens souls.  With compassion, humor and wisdom, he heals thousands of people from around the world and helps guide them to their true destiny and life purpose. During our conversation, Michael shared with us extremely valuable information on how to nourish the soul's of our children, techniques to ground our children and ourselves, the importance of being present, and teaching our children by our example as well as validating their feelings and experiences. For additional information see: http://www.michaeltamura.com/
~~~~~~~~~~~~~~~~~~
Dr. Janine Talty is a successful osteopathic physician.  As a child, Dr. Talty found herself bewildered by a world full of challenges that she could not understand.  She felt isolated, unable to cope with the regular life issues that other children managed easily.  Dr. Talty was unable to do traditional reading, writing, and arithmetic. Yet she could see energies that others could not see and had levels of awareness beyond the five senses.  She exhibited unusual artistic and healing talent. It was only as she grew into adulthood, painfully learning to cope with her "challenges" did she realize that she was an "Indigo."  Dr. Talty is the author of Indigo Awakening, which is a must read for all parents and children who do not fit into the conventional systems of the world.  It is her inspiring story of how she overcomes these challenges, finds her voice and identity and discovers a channel for her healing abilities as an osteopathic physician.   Please visit this remarkable woman at http://www.indigoawakening.com/ and http://www.wellness-rehab.com
~~~~~~~~~~~~~~~~
Ariella Shira Lewis  is a Pediatric Speech and Language Therapist and has been in practice for 22 years, working predominantly with preschool children in a variety of settings (hospital, University training program, school district, in home Early Intervention through the Regional Center, and private practice.) In 2003 while head of a preschool program in a school district she could not help but notice, that her caseload doubled in one year, and she was seeing several children with a new pattern of communication behaviors. (This was apart from the 300% increase in the incidence of autistic children attending a different program.) With these children, she felt that she was energetically 'dragging them down' rather than lifting them up when helping them to speak. She sensed that they were part of our evolution and designed to communicate from their hearts and minds.  Having beneficially used alternative and integrative approaches in the medical field during her treatment for breast cancer, she researched and explored understanding these children in alternative ways and integrating that with the work she is doing with these children. Her experience is that the children will more easily learn to talk when we meet them halfway, as their mission is to teach us to communicate in this more evolved way. She has been blessed with special people coming into her life to assist her. She is being guided to share her understanding of these children more widely through her website, an e-book, lectures, etc. and to establish a center to support "the arrival and thrival of these new children."
~~~~~~~~~~~~~~
Daniel Jacob is a Bio-Energetic Bodyworker, a Conscious Channel, a Visionary Writer, and Teacher of New Paradigm Metaphysics.  He's been on a Spiritual Path since the 1960s.  In 1986, Daniel began his serious studies of Metaphysics and Channeling, which led to his intersection with The Reconnections in 1991.  In 1984, Daniel became a Licensed Massage Practitioner, and has worked in Physical Rehab and Personal Transition Consultation for 24 years, finding the work to be grounding and nurturing for his writings and work as a Spiritual Channel.  Daniel has personally published a gift-sized summation of New Paradigm Concepts, called "Reconnections: The Return to Oneness."   Also, in 2003, he produced a 2-pt CD of Spoken Word and Music, "The Star Children," with musician, composer, and sound specialist Jim Jackson.  Daniel is a regular contributor to Planetlightworker.com and Children of the New Earth Magazine, as well as occasional contributions to Sedona Journal of Emergence and Paradigm Shift Magazine in the U.K.   Please visit Daniel Jacob at his websites www.thestarchildren.com and http://www.reconnections.net
~~~~~~~~~~~~~~~~
Jesse Neidt is an Intuitive Consultant and the founder of Teachings of Love. Using her gifts of Intuitive Empathy, Clairvoyance, Clairaudience and Clairsentience, Jesse guides both children and adults to reconnect with their own inner-strength, knowing and connectedness.  Jesse leads the SHINE Program for children, which offers the Teachings of Love 10 Core Principles, a parallel segment for parents and an intensive adult workshop called 7 Steps Inward.   With over 12 years combined experience in consulting, counseling and social work, Jesse offers a very grounded approach to intuition, healing, and energy work.  "I believe that we are all born with the natural ability to mend ourselves in body, mind and spirit. The key is awareness; remembering that the answer always lies within.  My cause is to empower others to empower themselves.  I am dedicated to reminding both children and adults how to use their own intuition and flow of energy to live with good health, ease, and brilliance."  To learn more about Jesse Neidt, please visit http://www.theflowofenergy.com/
~~~~~~~~~~~~~~~~
 Richard J. Boylan, Ph.D., is a behavioral scientist, space anthropologist, university associate professor (emeritus), certified clinical hypnotherapist, consultant, and researcher.  Since 1989, Dr. Boylan has conducted research into human encounters with the Star Visitors and provides hypnotherapy for recalling full details of partially-remembered close encounters with the Star Visitors, stored in subconscious memory.   It has led to his current focus which is the creation of the Star Kids Project and working with these genetically-upgraded children with advanced abilities, and their families.  As a consultant to Star Kids and Star, Seeds helps them to understand better their origin, identity, and mission so that they can achieve full awareness of and clarity about their identity, inner growth, spiritual development, and future path.  Dr. Boylan has served as a Lecturer at California State University, Sacramento, University of California, Davis, National University, Chapman University, and Sierra College.  He has presented papers on his research at, among other conferences, the 1992 M.I.T. Abduction Study Conference, and the 1995 Cosmic Cultures International Conference at Washington, DC. Dr. Boylan is the author of four books, Close Extraterrestrial Encounters (1994), Labored Journey To the Stars (1996), Project Epiphany (1997), and Star Kids: the Emerging Cosmic Generation (2005).  He has over 50 articles published.  He is currently working on a fifth book, on "The Star Nations-Human Connection".  To learn more about Dr. Boylan, please visit http://www.drboylan.com. 42 Signs That a Child (or Adult) May be a Star Kid/Star Seed: http://www.drboylan.com/strkidsigns.html
~~~~~~~~~~~~~~~~~
Nancy K. Baumgarten is a mom to a clairaudient daughter, and Director of Profound Awareness Institute, and the Enchanted Forest Intuitive Arts Camp.  Nancy has studied metaphysics and sacred geometry for over 35 years.  She has incorporated these studies in raising her daughter's psychic and gifted capacities with discernment and balance.  As a Landscape Architect, she has come to acknowledge her own inner connection with the plant and planetary forces of nature.  She is also a presenter on Expanded Awareness for kids and is currently developing a program for teaching the human Soul/Mind powers & 55+ senses for teachers, home school parents, and therapists.  Nancy is the author of her first book entitled, Profound Awareness: Your Psi Senses & MindField Powers.  She is also the designer of The Orbital Calendar: Time Space Map.  To learn more about Nancy Baumgarten, please visit:  http://psykids.org/
~~~~~~~~~~~~~~~
Bruce Lipton, Ph.D. is an internationally recognized leader in bridging science and spirit.  Dr. Lipton is best known for promoting the idea that genes and DNA can be manipulated by a person's beliefs.  He has been a guest speaker on hundreds of TV and radio shows, as well as keynote presenter for national and international conferences.  Dr. Lipton's novel scientific approach transformed his personal life as well. His deepened understanding of cell biology highlighted the mechanisms by which the mind controls bodily functions, and implied the existence of an immortal spirit. He applied this science to his personal biology and discovered that his physical well-being improved, and the quality and character of his daily life was greatly enhanced.  Dr. Lipton has taken his award-winning medical school lectures to the public and is currently a sought-after keynote speaker and workshop presenter. He lectures to conventional and complementary medical professionals and lay audiences about leading-edge science and how it dovetails with mind-body medicine and spiritual principles. He has been encouraged by anecdotal reports from hundreds of former audience members who have improved their spiritual, physical and mental well-being by applying the principles he discusses in his lectures. He is regarded as one of the leading voices of the new biology.  To learn more about Dr. Bruce Lipton, please visit:  http://www.brucelipton.com
~~~~~~~~~~~~~~
P. M. H. Atwater,  L.H.D.  is one of the original researchers in the field of near-death studies, having begun her work in 1978. She has written nine books on her findings and is now working on her tenth – the final wrap up of her theory about brain shift/spirit shift, straight talk about transformations of consciousness and the future of the human race.  During our conversation, we explored such topics as the new children and the coming of the fifth world, the similarities between the new children and children who have had near-death experiences, learning differences, characteristics, gifts and challenges these children bring with them.    Please visit P.M.H. Atwater at http://www.pmhatwater.com
~~~~~~~~~~~~~~~
Deb Snyder, Ph.D., is an intuitive consultant, speaker, and the author of Intuitive Parenting: Listening to the Wisdom of Your Heart.  When her daughter was born with a rare brain malformation, Deb began to experience heightened insights and specific information regarding the health and well-being of her child. Raegan Aria, who is nonverbal, was able to save her own life by communicating vital information to her mother following numerous surgical complications. Being forever changed by this powerful experience, Deb left her corporate life and went on to study the science and theories behind energy communication, consciousness, and holistic theology.  Deb Snyder holds a Doctorate of Philosophy in Metaphysics and is an ordained spiritual counselor. As a special needs parent, children's advocate, and "mystical mom" Deb focuses on bringing these methods and techniques to parents and practitioners to promote healing and enhance communication for families. Her articles on telepathy, intuition, and parenting have been featured in numerous magazines including Exceptional Parent, Maine Well-Being, The Energy Field, The Healing Path, and Vibrations, as well as many websites, newsletters, and publications.  She has been a featured radio guest on programs coast to coast. As an inspirational speaker and teacher to groups large and small, she offers her services in private sessions and classes throughout the country.  Please visit Deb Snyder at http://www.heartglowparenting.com
~~~~~~~~~~~~~
Eliza Rey is an intuitive reader, consultant, occupational therapist, author and owner of Intuitive Inspirations.  Eliza Rey has been doing intuitive readings for over 20 years.  She has touched the lives of many with the intuitive messages from our guides including past loved ones.  Eliza has experienced intuitive abilities since she was a very young child and was able to visualize and hear messages for and from her family.  Eliza has also developed Intuitive Tools 4 Kids which gives parents and highly sensitive children creative tools for furthering the child's full development.  It is composed of Sensory Tools, Kids Meditation, Yoga Fun, Nite Time Tools and Fine Motor Fun.  Eliza Rey is an expert in dealing with this topic based on her 25 years as a children's occupational therapist and her personal background with creative expression, meditation, sensory integration and intuition.  Please visit Eliza Rey at http://www.elizarey.com/ and http://intuitivetools4kids.com/
~~~~~~~~~~~~~~~~
Susan Gale is one of the founders and creators of A Place of Light, which is a center dedicated since 2003 to the support of intuitive people and their families and friends.  They work with families on such topics as parenting intuitive children, developing, understanding and controlling their own intuitive abilities, learning how to work together to enhance their abilities, and understanding how such labels as ADD/ADHD, autism, etc. can be manifestations of intuitive abilities that are not controlled.  A Place of Light offers specific classes for children teaching them how to make mandalas, work with crystals, tarot cards, and most importantly understand and work with their gifts.  Additionally, The Classroom of Compassion is a workshop offered for teachers who are interested in working with the whole child in the classroom.  Susan is a co-author of two books:  Soulful Parenting and Psychic Children.  A Place of Light has been featured on the A&E special entitled Psychic Children: The Sixth Sense.  Please visit Susan Gale and A Place of Light and discover all of the wonderful classes and activities they are offering, including teleconferences at http://www.placeoflight.net/
~~~~~~~~~~~~~~~~~~
Eva-Maria Mora is a clairvoyant medical intuitive, who underwent an amazing transformational journey from being an international top management consultant to becoming a heart-centered spiritual teacher. Her journey led to the discovery of a new healing method Quantum Angel Healing. The German translation of her book about the healing method QAH was published by Random House and became a bestseller in Europe, many more books and CDs have followed (e.g. Quantum Angel Love, Quantum Angel Children, Activating Your Divine Power). Her book Quantum Angel Children was channeled from an angelic council for the children of the light. It is a helpful guide for parents and teachers, on how to understand, raise and educate the new generation of spiritual children, and how to understand their soul's mission. Together with her husband, Michael, Eva-Maria teaches seminars and QAH certification programs worldwide. Depending on her busy teaching and writing schedule, she is available for private consultations and healing treatments, over the telephone or in person.  As instructed by spirit in a dream, she founded a non-profit organization to support ADD/ADHD children and organized the first spiritual charity event Children of the Light Conference in Germany. For more information, please visit her website "http://www.quantumangel.com" www.quantumangel.com and her blog www.quantumangelblog.com  in 2010.  www.facebook.com/lichtkinderkonferenz 
~~~~~~~~~~~~~~~
Terry Damlos has been involved in education for twenty years as a high school counselor and teacher. She has a BA in Social Work and a Masters in Education and Curriculum. Terry has worked in the Tenderloin area of San Francisco with the homeless, counseled families in recovery, taught parenting classes, assisted others on their own personal journeys and taught teens who were turned away from the traditional education system. In January 2010, she opened a private school, Open Doors Center, on the west side of Phoenix, which offers a new approach to education.  As an educator in the public school system, Terry witnessed an increasing need to teach/guide children in a new way.  As the number of "out of the box" children increased in her classroom, Terry experienced the dichotomy of allowing children to learn in individual ways and nurturing all aspects of the child, as the public system stressed uniformity and testing. So incorporating different teaching methodologies Terry created an approach which allows the child to guide their own learning and grow into their full potential.  Check out her website at www.opendoorscenter.org.  Much of what Terry has learned about education has come from her four children.  Each one of them walks their own unique non-traditional journey.  Terry knows that they are here to teach her lessons.  Though the journey has been painful at times, it has opened doors of thought and creativity that may not have been tapped otherwise.  Terry has nurtured her own journey in various ways along her path.  She connects with nature and loves to write. These are avenues which nurture her spirit.  Most recently she has joined others to create SEEDING THE FUTURE NOW.  This is a panel of individuals who are passionate about New Education.  They have developed a program to assist others in creating New Education programs in their communities. (www.Seedingthefuturenow.org)
~~~~~~~~~~~~~~~
Peter Tongue is a strong advocate and supporter of the Indigo and Crystal children.  His vision is to create a new educational system that meets the needs of these wonderful children.  Peter offers corporate workshops, seminars, and classes, public meditations, on-line radio interviews, private healing sessions, and community visits to bring awareness of the New Paradigm of Peace.  During our interview, Peter discussed how to help these children integrate into today's world, the need for a new educational system and how we can open ourselves up to listening to and connecting with them at the heart level.
~~~~~~~~~~~~~~
Please fill out the Contact Form below and the Recording Information links will follow. Thank you.
[form 10000]
Saturn 3 Lightflyers
e-mail:  mjt@saturn3lightflyers.com
copyright: 2009-2017 Saturn 3 Lightflyers.  All Rights Reserved.  Website MJT Creations
Michael Boardway, Janiece Boardway & Tristan Boardway