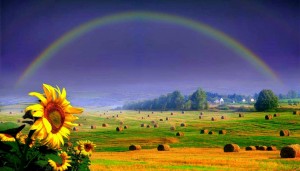 Seeing Beyond Appearances;
A Story of Empowerment
By Janiece L. Boardway, M.A.
Saturn3lightflyers.com
Rainbow Bridge to Conscious Reawakening
A few months ago, a woman who is on our email list and a listener of our Voice America program, wrote to us about her experience with a boy at the school where she works. She wrote that many times when she went into the hallway of the school, she would see a little boy standing all alone by the wall. When she spoke to him, he would not answer and appeared to be unresponsive. One day she was with the counselor who she works for and saw the little boy again standing in the hallway. This woman asked the counselor about the boy, and she told her that he is being tested for special education assistance and that he just shuts down and to just leave him alone. This woman could not do that for she saw a very open little boy who she felt the others just did not understand nor attempted to understand. Well, she shared that a couple of days later there was a fire drill and even though it was still very cold, everyone was required to go outside. She saw the same little boy who seemed to be always standing alone in the hallway and went over to assist him. He said he was very cold and that he did not want to go outside. He then told her about how powerful he is, and he knew he could use his powers to keep warm. She acknowledged him, assisted him with the flow of energy, and immediately this young boy was able to take care of himself and to feel warm and well taken care of, he was able to proceed with the other children during the fire drill. There was no trauma and drama in getting him to adhere to the procedures of the school's fire drill, that perhaps may have occurred if another adult forced this young boy to go outside without taking the time to connect and listen to what he had to share. This woman acknowledged this boy's Awareness, and thus, he was truly Empowerment by this experience.
After we read this story, our family looked into the deeper reasons for why this little boy would always be alone in the hallway, unresponsive, and immediately, we got that his awareness also included the more negative entities who were hanging out at his school. We wrote to this woman again giving her some tools for clearing the entities and of course, taking care of herself, so they do not attach to her. She worked with the Rainbow Light Energy and was clearing entities from this little boy. The next time she saw this little boy, he ran up to her with a big smile and gave her a hug. She no longer sees him in the hallway all by himself, nor unresponsive having to escape from this reality because he saw some beings who were quite frightening. This woman also shared that she began using this Rainbow Light Energy with the other children who she works with and was finding that they were much more present and happy in the classroom. She also said that by working with the Rainbow Light, she was seeing how it was enhancing all of their relationships with themselves and everyone. We shared on one of our Voice America Shows that the Rainbow Children (Teens and Adults) are sharing this incredible spectrum of energetic colors to assist us at this time, as well as all the other gifts the Indigos, Stars, Crystals, Pyramids, etc., are sharing.
Our family is so happy that she shared this wonderful story with us, and we are truly grateful to see how people who work with children are making such a difference.