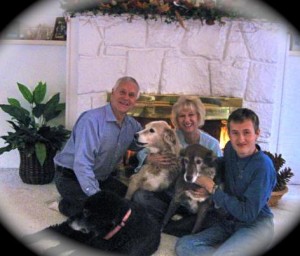 Thank you for visiting our family and learning more about the New Children of the Earth including the higher dimensional labels of Star Children, Indigo Children, Rainbow Children, Crystal Children, Blue Diamond Star Children, Golden Pyramid Children and Children of the Light. We are excited about sharing our information with you and also our stories about our journey with our son, Tristan. We would also love for you to explore our links where you will find our Stories, Tristan's Messages, Articles, Janiece's Journal, Tools, Techniques and Visualizations, Testimonials, and Photographs. Additionally, on our Services page, you will find a drop-down window that includes Healing Light Sessions, Enlightenment Guidance for Parents, Guardians and everyone who has questions about the New Beings in their lives, Soul Print Symbols, Access Consciousness Bars, Spiritual Energy Blessing (intuitive reading on one issue and energy). Please visit our Events page to learn about our Seminars and Tele-Classes.
In October of 2009, Tristan asked us to create a teleconference sharing information with others about children like him. In just a few days, we gathered many wonderful people who agreed to share their expertise about these amazing children on our teleconference and Journey with the New Children began in November of 2009 and continued through June of 2011. We enjoyed all of our speakers who shared valuable information in assisting us on our journey with our children and with ourselves. To learn more about this Teleconference series and listen to the archived recordings for free, please read Journey with the New Children below.
Thank you for taking this journey with our family.
Saturn 3 Lightflyers
e-mail:  mjt@saturn3lightflyers.com
Copyright: 2009-2018  Saturn 3 Lightflyers.  All Rights Reserved.  Website MJT Creations